Chicago Luxury Yacht Charter Docking Locations
With four seasons, hundreds of unique attractions, and 20+ miles of coast to explore, a maritime voyage through Chicagoland has infinite possibilities. Whether you are cruising the Chicago River or sailing Great Lake Michigan, your journey will always begin and end at one of our docking locations.
The team at Anita Dee Yacht Charters knows and loves the Windy City. Not only can we supply a timeless luxury yacht for your wedding, business gathering, or party, but we can help design the perfect aesthetic, atmosphere, and route plan. Our goal is to seize the moment, carefully considering who your guests are, how they'd like to participate, and what they want to see along the way.
The Anita Dee I and Anita Dee II yachts will frequently dock at the four locations below. We invite you to take a closer look at each of them and the different amenities they offer.
Are you ready to start planning your event? Call us at (312) 379-3191 or write to us online to speak with one of our coordination team members.
Our Recommended Docking Locations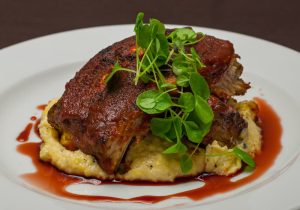 This docking location is steps away from the iconic Merchandise Mart and three notable performance venues: the Chicago Theatre, the Lyric Opera, and the CIBC Theatre. Experience the heart of the Midwest's performing arts scene with a variety of offerings spanning classical operas, Broadway musicals, lively artists, and stand-up comedians.
Step off your yacht straight to dinner at the River Roast. Nestled comfortably on the Chicago River's northern bank, this restaurant serves the culinary creations of manager Jay Schuster and chef Cedric Harden. Diners can enjoy their fill of roasts, chicken, fish, and pork carved tableside, served with all-American fixings like house-made green bean casserole. Those seeking lighter fare can enjoy a well-stocked charcuterie and cheese selection.
The River Roast's dock is particularly convenient for guests leaving their cars behind. Merchandise Mart station, serving the CTA Purple and Brown Lines, is one block away, and with the Loop across the river, Chicago's many other transit options are well within reach.
If your event is corporate in nature, McCormick Place might be the ideal rendezvous for you. Located on the Lake Michigan coast, this sprawling complex of four buildings, an arena, and a theater forms the continent's largest convention center. There's always a thought-provoking event to enjoy, including:
The Chicago Auto Show – Chicago hosts America's largest auto show, a February tradition since 1901. Look with awe as the world's automakers demonstrate their latest models and technologies, and experience some for yourself on the test track.
The International Home and Housewares Show – This event saw the birth of the Bissell vacuum, the automatic toaster, the Wahl hair trimmer, the KitchenAid mixer, and Teflon-coated cookware.
Business tradeshows – Restauranteurs and manufacturing plant executives are among the many professions hosting national and international tradeshows at McCormick Place.
In addition to all McCormick Place itself has to offer, consider incorporating the many nearby museums into your event. The Field Museum of Natural History, the Museum of Contemporary Art, and the Adler Planetarium are close to the dock. When you're finished, enjoy an authentic Asian dinner in Chinatown, a few blocks away on Cermak Road.
The Sheraton Grand Hotel stands 34 stories tall and has a prime location near the mouth of the Chicago River. As they prepare for your yacht event, your guests staying at this full-service hotel can enjoy a variety of restaurants, bars, and other amenities, including:
The Chicago Burger Company – The Burger Company takes a classic American option and gives it some gourmet flair. Dip your fries in a house-made shake and enjoy a variety of juicy burgers and stacked-high sandwiches to fit any palate.
Link – This café serves Starbucks coffee and lighter fare, including sandwiches, soup, and "grab-and-go" snacks.
Shula's – Enjoy a Prime dry-aged or wet-aged steak for dinner at this bold and hearty steakhouse.
Indoor pool and fitness center – Take a dip in the heated waters or ride on a Peloton cycle.
Spa packages – Unwind with a variety of massage treatments.
This docking location is located at the epicenter of Chicago's park district. Contemplate the larger-than-life sculptures at Millennium Park, see a sky-high view of downtown from the Centennial Wheel at Navy Pier, or catch an open-air concert at the Jay Pritzker Pavilion.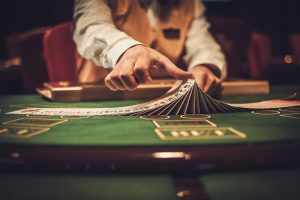 The Lake Michigan coastline reaches its southernmost point near Hammond, Indiana, and the Horseshoe Casino. If your party feels the call of Lady Luck, they can disembark the Anita Dee and explore a wonderland of poker, slots, roulette, blackjack, and craps at various stakes.
Northwest Indiana is chock full of hidden gems to discover, and the wonders begin near the docking location. Walk the beautiful Indiana Dunes, wade in the cool lake water, and enjoy a rousing game of golf at the Lost Marsh's public or executive course.
Hammond may be your dream port of call if you're a modern music or architecture buff. Take a drive through Hammond's well-manicured historic districts, and travel further south to see Michael Jackson's childhood home.
Contact Us Flexible Support for Your Chicago Event On A Yacht
Our founder brings decades of experience to the yacht chartering business, and we understand that each event has a distinctive itinerary. While many of our clients choose the above four docking locations, there are many more options throughout Chicagoland, in northwest Indiana, and southeast Wisconsin.
We also understand that each event will require unique decorations, menus, and support. When you charter one of our two vessels, you'll have access to a personal coordinator who can answer your questions and assist you with booking any of your function's needs. Tap into our comprehensive network of caterers, bakers, florists, entertainers, photographers, and more.
Give your guests the unforgettable experience of seeing the Windy City from the water. Call Anita Dee Yacht Charters at (312) 379-3191 for a consultation and event quote.
Related posts: