Premier Private Yacht Charter in Highland Park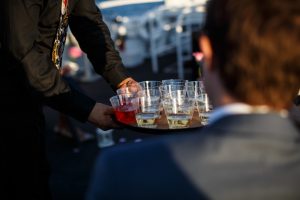 Enjoy Lake Michigan in luxury and style with Highland Park's premier private yacht charter company, Anita Dee Yacht Charters. We have been in the charter business for nearly 40 years.  Come aboard one of our luxurious yachts for a truly unique experience with family, friends, colleagues, and clients.
Our team of experienced event planners and hospitality specialists can deliver a one-of-a-kind event for any occasion – weddings, birthday parties, networking events, and much more. If you have a vision, we can make it a reality, customizing every detail from the catering and entertainment to the cruise route and décor.
Contact Anita Dee Yacht Charters today at (312) 379-3191 to learn how we can deliver a fantastic yachting experience for you and your guests.
Why Choose Anita Dee Yacht Charters?
For over three decades, Anita Dee Yacht Charters has been delighting our clients with exclusive yachting experiences on Lake Michigan and the Chicago River. We are renowned for our attention to detail, high-level hospitality, fully customizable services, and top-of-the-line yachts.
When you choose Anita Dee Yacht Charters for your special event, you can be sure that whatever the occasion, your guests will enjoy their time yachting around Highland Park, IL. We understand that when it comes to the special moments in life, such as an anniversary or birthday celebration, or a corporate meeting, you need to work with a company that has the experience to deliver the absolute best. That's what you will find with Anita Dee Yacht Charters. So relax and enjoy an unforgettable event on one of our magnificent yachts.
Types of Events We Deliver
If you can imagine an event, Anita Dee Yacht Charters has likely hosted one like it aboard our luxury yachts. If not, our event planners are always excited to put our decades of experience to work and try something new. We can accommodate all types of events and celebrations, such as:
Our Top-of-the-Line Services
The top things that Anita Dee Yacht Charters clients boast about are our top-of-the-line services and hospitality. With so many years in the yachting business, our team is the best private charter company for your event needs. We only work with the finest vendors, so you can be assured of high-caliber service across the board. We can fully customize every detail from start to finish, with a range of options for catering, entertainment, photography, décor, and much more. These are some of the services we can offer but do not hesitate to contact our experienced event planners about your own ideas.
Sights to See in Highland Park, IL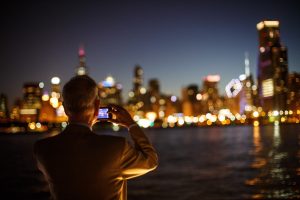 Enjoying the sights of Highland Park, IL aboard a luxury yacht is a one-of-a-kind experience. We can tailor your cruise route, time, and duration to make sure we hit all the sights you want to see. Here are some of the Highland Park destinations that you and your guests can enjoy:
Moraine Park – Once the site of a five-star hotel for the rich and famous, Moraine Park is a 13-acre park with walking paths, picnic areas, an outdoor sculpture garden, and Highland Park's only dog beach.
Openlands Lakeshore Preserve – This 77-acre nature preserve is located on the site of the former Fort Sheridan and is home to three different ecosystems that exist together in only a few places in the world. It is currently closed for an investigation, but you and your guests can enjoy views of its wooded ravines and rugged coastline from aboard your luxury yacht charter.
Rosewood Beach – Take in this award-winning coastline during your exclusive yacht cruise. Renovated in 2015, Rosewood Beach features three protected coves for nature, swimming, and recreation.
Let Anita Dee Yacht Charters Create a Highland Park Cruise Just for You
Nothing compares to enjoying the sights of Highland Park, IL, aboard a luxury yacht with Anita Dee Yacht Charters. Our team is ready and eager to host you and your guests for whatever special occasion you can envision. Contact our experienced event planners today at (312) 379-3191 to make your upcoming experience unforgettable with Anita Dee Yacht Charters.