Evanston Private Yacht Charters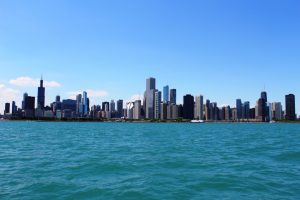 If you are looking to book an exquisite, once-in-a-lifetime experience for your upcoming party, wedding, corporate event, or any other gathering, look no further than Anita Dee Yacht Charters. When you host an event on one of our private, luxury yachts, you are sure to have an unforgettable experience. From delicious cuisine to captivating entertainment, we provide a completely customizable experience to ensure that you and your guests enjoy every minute of the event.
With multiple ports throughout Lake Michigan, a variety of caterers to choose from, and customized details at every turn, the possibilities are truly endless for making your next event a success. Contact us today at (312) 379-3191 to learn more about how we can help you plan your adventure.
Why Choose Anita Dee Yacht Charters?
We are a family-owned business that has been prominent in the Evanston and Chicago area private yacht rental industry for over 30 years. Our team of hospitality specialists is truly passionate about every detail that goes into your event. We recognize that each of our clients is unique, and you deserve a party or event that exceeds your expectations in every way.
You will be able to choose the date and time, cruising route, food and drink, entertainment, décor, and more. Our luxury vessels are equipped with high-end entertainment systems and a full-service galley to make your event truly spectacular. You can begin to picture your upcoming event by looking at our photo gallery or reading helpful reviews from our previous clients.
Our Services
Our team is prepared to host a variety of memorable events including:
Your event can be as simple or as extravagant as you would like. Children and adults alike are welcome on our vessels and will have a great time. Contact us today at (312) 379-3191 to begin planning your event.
Our Yachts
Your first step is choosing one of our beautiful luxury yachts. The Anita Dee I has two floors and accommodates up to 135 people, making it the perfect choice for your more intimate gatherings. The Anita Dee II has three floors and will accommodate your larger gatherings, up to 400 people.
Our vessels are typically docked at DuSable Harbor on the Chicago River, but they can also dock at various locations throughout Illinois, Indiana, and Wisconsin. Some of our more popular docking locations are McCormick Place, River Roast, The Sheraton Hotel, and The Horseshoe Casino.
Let our team know if you are interested in hosting an event from an alternate location.
Catering Options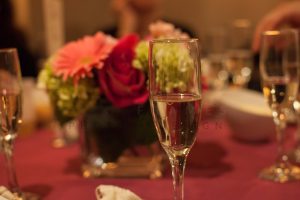 For most guests, good food is the most important part of any party. Since providing excellent food is so important, it is also one of the most complicated parts of planning an event. The stress of planning will melt away when you work with our experienced staff to select a menu that will dazzle your guests from start to finish.
We partner with some of our area's top catering companies to provide you with delightful food options that your guests will love. Each of our vessels is regularly stocked with fresh ingredients to prepare whatever you choose. Our recommended caterers include:
Do you have another catering company in mind that will better match the unique flavor of your event? Anita Dee Yacht Charters can accommodate other licensed or insured caterers for an additional fee.
Entertainment Options
Whether you are looking for lively dance music, relaxing background music, or want to crank up the latest party hits, we can make it happen. Our vessels are equipped with state-of-the-art entertainment systems that carry sound to every corner of the boat. We carefully maintain and upgrade the sound system regularly in order to provide the highest level of service for our guests.
We partner with Stitely Entertainment to create custom performances while offering high levels of customer service, flexibility, and variety.
Our hospitality specialists can also accommodate any insured entertainers for an additional fee.
Contact Anita Dee Yacht Charters Today
Planning a party or event can be both exciting and stressful. When you choose to go with Anita Dee Yacht Charters, our goal is to design your event exactly the way you want. You may choose to be involved in selecting every detail of the dining menu, decorations, and entertainment, or perhaps you would rather take a step back and let our team do the hard work so you can simply relax and enjoy. Either way, you are sure to have a delightful experience.
Our guests are consistently in awe of the level of detail we put into each event. Contact us at (312) 379-3191 to begin planning your sensational private yacht charter event today