Northbrook Private Yacht Charter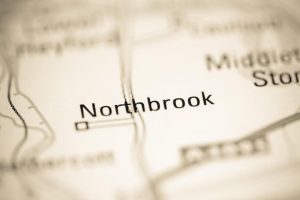 You put a lot of time and effort into planning your event. When you work with Anita Dee Yacht Charters, you have the benefit of working with a company that has collaborated on hundreds of successful corporate events and private parties. For over 30 years, Anita Dee Yacht Charters has provided customizable events aboard our two private and exclusive luxury yachts.
Our company works hard to fully customize every detail of your event to meet your objectives. Nothing is overlooked so that when your event takes place, you can treat your guests to unforgettable views of the stunning Chicago skyline aboard a yacht with elegant decor and exquisite cuisine.
You may choose the Anita Dee I or the Anita Dee II, but your guests will all be talking about your event for months to come. You and your guests will enjoy stay-of-the-art entertainment as you enjoy a totally different Chicago experience. Whether your event happens during the day or night, it will be a one-of-a-kind experience.
Contact Anita Dee Yacht Charters today at (312) 379-3191 to learn more about how the merger of your event and our venue can create an exceptional experience for everyone involved.
Charter Services to Choose From
Chicago is a fun and vibrant city. When you and your guests come aboard with Anita Dee Yacht Charters, you'll experience the benefit of our seasoned team of hospitality specialists who are experts at innovation and customer service.
We are a family-run business and proud to serve the Chicago community. Our team is a leader in the Chicago yacht rental industry. With over three decades of experience, we are fully prepared to plan and accommodate the following types of activities:
Weddings: Your wedding is a special day that you'll remember for the rest of your life. When you choose Anita Dee Yacht Charters for your wedding venue, we will help you create an unforgettable event. Your wedding may have a schedule of events that include a bridal shower, rehearsal dinner, the wedding ceremony, a beautiful reception, and a post-wedding brunch.
Each of these events can happen on one of our luxury yacht rentals. A yacht adds elegance and doesn't cost nearly as much as you might think. Our onboard coordinator can help you plan, prepare, and execute any event associated with your wedding. Call us today to begin planning the wedding event of your dreams.
Private Parties:  Your private party is important and special to you. Aboard one of Anita Dee Yacht Charters's private yachts, you and your group can come together for a fun and memorable experience. Our onboard coordinator works with you to customize every detail of your event to fit your vision.
Whether you're planning a class reunion, fundraiser, birthday party, or family get-together, we can accommodate your needs and create a memorable experience for your guests. Don't forget some of the other private parties you may be planning, such as a baby shower, bachelor or bachelorette party, formal, or post-prom night cruise. Anita Dee Yacht Charters has you covered.
Corporate Outings: Corporate outings can serve a variety of important functions. They are important to your company culture, and your company culture is the primary key to a satisfied employee. In other words, corporate events are an investment toward building a strong relationship with your employees or your customers. The same is true when you provide an outing for your clients.
However, your corporate event for clients or employees must meet a certain standard. Anita Dee Yacht Charters offers private rentals to help you create a successful corporate affair in an elegant setting with delicious cuisine.
Take advantage of our state-of-the-art sound system that's wired throughout the vessel for your onboard entertainment or to be sure that no one misses a detail of your meeting. Our premier yacht charters are each a memorable experience, and everyone who attends will leave with a great impression of your company.
Special Events: Throughout the year, Chicago has several special events that are fun and unique, which you and your guests can experience from the water. On board Northbrook's premier yacht charter vessel, you can enjoy the annual Chicago Air and Water Show, 4th of July fireworks, or a New Year's Eve party that your guests will talk about for years to come.
Why Choose Anita Dee Yacht Charters for Your Event?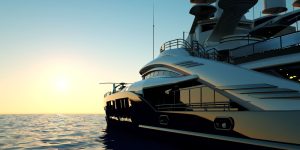 We understand that you have a choice of venues for your event. We work hard to make sure you won't want to look anywhere else. Our yacht charters offer you a relaxed and carefree atmosphere with your friends or family or can be transformed into an evening of elegance or adventure.
In other words, Anita Dee Yacht Charters is the ultimate escape from mundane party venues for the residents of Northbrook, Illinois. We recognize that you have the option to choose any venue for your event, so we make sure that our events meet your planning vision.
For some, the most difficult choice is about the food that you'll serve to your guests. Our onboard coordinator and experienced staff can help you evaluate a range of catering choices available on our yacht charters. We work to ensure that the menu for your event fits your specifications and the needs of your guests.
Our team has taken the time to hand-pick some of the finest catering services available in the Chicago area. This ensures that your guests will enjoy some award-winning cuisine that's sure to delight. If you are looking for an afternoon of sandwiches and hors d'oeuvres or an elegant meal, the hand-picked catering and bakery services we've chosen can ensure that your guests are satisfied.
We know that entertainment is an important feature of a memorable event. We have also carefully selected some of the best entertainment companies within the Chicago area. Entertainment can be the backdrop or the focus of your event. We'll make sure the balance is just what you desire.
Entertainment can help strengthen relationships with clients and customers and is a key component to creating a memorable atmosphere for all events. Music, laughter, and dancing can all be a part of your distinctive and remarkable event.
Call Anita Dee Yacht Charters Today to Plan and Schedule Your Event
Hiring a luxury yacht is a unique and memorable way to celebrate your events. Whether it's your wedding, a corporate event, or a social event with family or friends – when you want to treat your guests to a once-in-a-lifetime venue, Anita Dee Yacht Charters can accommodate your needs.
We work diligently to ensure that your guests enjoy an event they won't soon forget. To get more information or to book an event aboard one of our beautifully appointed vessels, call Anita Dee Yacht Charters today at (312) 379-3191.