Winnetka Private Yacht Charters
You put a lot of time and effort into planning your event, and you want it to go off without a hitch. Anita Dee Yacht Charters has specialized in fully customizable events for over 30 years onboard our two private and exclusive luxury yacht venues.
Whether you're planning a corporate event or a private party, you want a company that puts focused attention and meticulous planning into making your event a success. We'll work with you to customize your charter to meet your objectives. Not one detail will be overlooked as you treat your guests to views of the stunning northeast Illinois skyline from Winnetka to Chicago.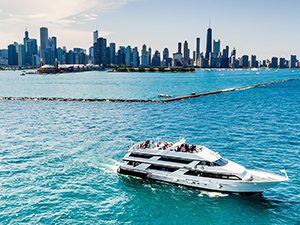 Chicago is a vibrant and exciting city. Onboard one of our luxury yacht Charters, Anita Dee I or the Anita Dee II, you and your guests can enjoy Chicago in a different way. Either a daytime or nighttime event will provide your guests with a one-of-a-kind experience.
Enjoy gourmet food and state-of-the-art entertainment and have it all recorded in professional photography and videography. Our beautiful yachts, customized experience, and attention to every detail will leave a lasting impression on you and your guests.
Contact Anita Dee Yacht Charters today at (312) 379-3191 to learn more about how we can help make your event a success.
Why Choose Anita Dee Yacht Charters for Your Event?
Anita Dee Yacht Charters is the premiere Winnetka, Illinois, private yacht charter company. You can host your event on one of our stunning yachts and give your guests an entirely new experience. Our crew helps you with the logistics of planning the event to make it come off without a hitch.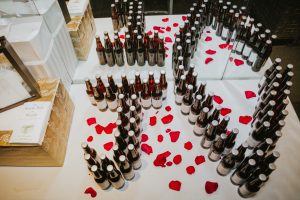 You will not need to check whether the bar is stocked or whether all the guests have eaten. Our staff takes care of your guests as if they are royalty. Unlike having an event at a downtown hotel, your yacht charter is private and only accessible to your invited guests. There is very little chance there will be gatecrashers who ruins your party.
In most cases, chartering a private yacht is also less expensive than renting a venue with similar facilities and exclusivity. Added to this, your guests can enjoy a relaxing experience on the water that positively affects their mood and encourages socializing.
Our premier yacht charters are a refreshing experience your guests are sure to remember. No two events held on Anita Dee Yacht Charters are ever quite the same because there are many ways to customize your cruise.
Charter Services We Offer
At Anita Dee Yacht Charters, you and your guests can escape your daily life in style. We are proud to serve the Winnetka community with a team of specialists who have over four decades of experience, innovation, and customer service. These are just some of the types of events we can accommodate:
Choose Your Food and Entertainment from Hand-Picked Services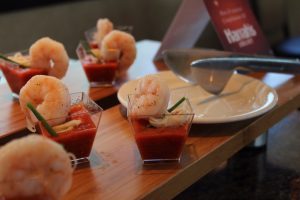 Two important factors to consider when you're planning your event are the food and entertainment. You can choose cuisine for your cruise that fits your event and your guests. Whether you're looking for an elegant meal or a backyard barbecue, we have taken the time to handpick some of Chicago's finest catering services.
The caterers have experience working events and ensuring your guests are satisfied with their meals. Our caterers pay special attention to the details and help you organize the food so that everything runs smoothly. We have chosen these companies for their delicious cuisine, flexibility, creativity, and excellent customer service. If you'd prefer to use your own caterer, we ask that they be licensed and insured.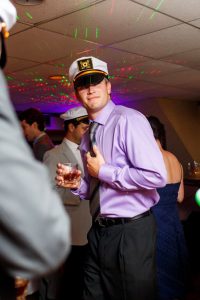 The entertainment you choose will also help create a memorable event for your guests. Our yachts are outfitted with a top-of-the-line sound system that fills your cruise with music. Like our catering services, we have carefully selected some of the best entertainment companies that meet our high standards. Anita Dee Yacht Charters provides you and your guests a chance to dance the night away or enjoy a fun-filled event.
We can also accommodate your musicians of choice when they meet the standards set by our insurers. Talk with our onboard coordinator to get the details.
Call Anita Dee Yacht Charters Today to Schedule and Plan Your Private Yacht Charter
It is our goal to ensure that your event is customized to meet your needs. Whether you are planning a wedding or a corporate event, an anniversary party, or a quiet cruise with family, we have exactly what you're looking for.
Anita Dee Yacht Charters is the premier luxury yacht charter company in Winnetka, Illinois. If you are looking for a memorable venue that will contribute to the success of your event, call our office today at (312) 379-3191 to schedule your party.