New Buffalo Private Yacht Charter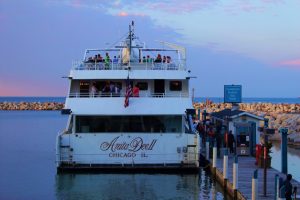 Come enjoy New Buffalo, IL, with Anita Dee Yacht Charters aboard one of our private, luxury yachts.
Anita Dee Yacht Charters has been in the yacht chartering business for over 31 years. Whether you're planning a birthday celebration, wedding reception, corporate gathering, holiday party, or another special event, Anita Dee Yacht Charters can deliver an amazing experience for you, your friends, family, colleagues, or clients, tailored perfectly to your vision.
We can customize every detail – the day, time, route, food, beverages, entertainment, photography, and more.
Contact us today at [phone number] to begin planning your perfect event.
Why Choose Us?
Anita Dee Yacht Charters excels in creating unforgettable moments for our clients. First, we customize every detail to your vision. One of our experienced event planners will walk step-by-step with you through every detail to ensure we plan the perfect event. Our team will handle all the minutiae of party planning, so that you can relax and enjoy your fabulous party.
Second, we have top-of-the-line amenities aboard our luxury yachts. You and your guests will be cruising in comfort and style on one of our beautiful yachts – Anita Dee I or Anita Dee II.
Anita Dee Yacht Charters partners with the very best caterers in the business, with a variety of menu options available for any type of party. Our sound system has been upgraded to the latest technology, ensuring your guests enjoy whatever is on deck – from music to the best man's toast to the boss's speech.
Third, our hospitality staff go above and beyond to make sure that your experience with Anita Dee Yacht Charters is everything you dreamed of. We have built an incredible team that is knowledgeable, dependable, courteous, and fun. Our reason for being is to make sure that your event is a success. Just leave the details to us.
Types of Events
Anita Dee Yacht Charters is the leading yacht service provider in New Buffalo, IL, experienced in planning and delivering all types of events. We are ready to host a variety of events on our luxury yachts, including the following: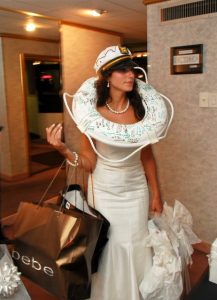 We are the go-to private yacht service for any event in New Buffalo, IL, so contact our office today at (312) 379-3191 to tell us about your unique event. We are ready to help.
Services Offered
Anita Dee Yacht Charters's yachts are state-of-the-art and offer a plethora of luxurious services and amenities. Our experienced event planners and hospitality staff are ready to facilitate a superb event for you and your guests that includes:
If you have a specific service or amenity in mind and don't see it listed above, our experienced event planners are happy to work with you to make it happen. With our years of experience, we have seen and done it all. We would be delighted to help make your vision a reality.
Let's Start Planning. Contact Anita Dee Yacht Charters Today
Anita Dee Yacht Charters is the best in the business at delivering a superb yachting experience in New Buffalo, IL. We know that when it comes to a special event, you and your guests want a luxurious experience complete with great food, spectacular views, and superior service. We have been delighting and pleasing our clients for over 30 years. Let's start planning your special event today.
Contact our experienced event-planning staff at (312) 379-3191. Wonderful memories are waiting.