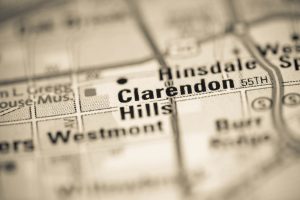 If you're interested in hosting an event in Clarendon Hills, contact Anita Dee Yacht Charters today. We could help you provide a unique experience for your guests onboard one of our yachts.
Chartering a yacht is a one-of-a-kind experience. It can make any gathering seem like a luxurious vacation. As you cruise along the water, you and your guests will be blown away by the catered food, beautiful décor, and hand-picked entertainment tailored to the ambiance. Our team of professionals can help you plan every aspect of the charter down to the last detail.
At Anita Dee Yacht Charters, we have decades of experience giving Clarendon Hills residents access to an unforgettable excursion. You can decide the date and time of your event and even choose the route you would like to take while out on the water. We will guide you through every step of the decision-making process, so your wedding, corporate meeting, or birthday goes off without a hitch.
Book your event with us today by calling (312) 379-3191.
Events Anita Dee Yacht Charters Can Accommodate
At Anita Dee Yacht Charters, our trusted and dependable hospitality specialists can assist you in planning a range of events, including:
Weddings
We provide a breathtaking venue for wedding ceremonies and receptions. You can choose to celebrate dockside or on one of our vessels. One of our captains can even officiate for an additional fee if you haven't found someone to perform the ceremony.
The bride and her bridal party can use our complimentary bridal suite before the wedding to get ready.
Anita Dee Yacht Charters has a state-of-the-art sound system and full-service galley on our yachts. We can help you pick from many entertainment, catering, and photography options for the wedding of your dreams.
We can also accommodate any event during your wedding celebration, including:
Parties
If you're planning a party, you've come to the right place. We provide charters for various social gatherings, such as:
Whether you have a small or large guest list, we know how to make it a special experience. You can choose the food and entertainment yourself or purchase one of our full-service packages. We are happy to help you create the perfect environment for your next event.
Corporate Events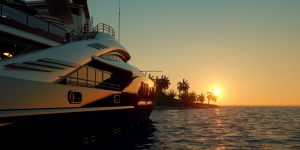 Corporate meetings can be boring and stuffy. Sitting in a conference room isn't enjoyable for anyone. Think outside the box by renting a yacht for your next business event.
With our creative planning, you and your employees, associates, or clients can take in stunning views along the water while eating delicious food and listening to good music.
You can schedule any number of corporate events with Anita Dee Yacht Charters, including:
Special Events
Incorporate a yacht charter into your holiday or the various events Chicago has to offer. Experience the Annual Chicago Air and Water Show while cruising around the lake. If you like watching fireworks, why not do it on board one of our vessels? We can also accommodate you and your guests on New Year's Eve.
We Offer Two Yachts to Meet Your Needs
You can choose from two beautiful yachts when you plan an event with Anita Dee Yacht Charters.
The Anita Dee I is a two-floor, 90-feet vessel and can hold 127 passengers.
The Anita Dee II is a three-floor, 140-foot vessel that can carry up to 400 passengers. It also contains a formal area for 120 guests, a piano lounge, and a helicopter ornamented observation deck.
We dock our yachts on the Chicago River at Dusable Harbor. You can set sail from there or meet us at a range of docking locations throughout Illinois, Wisconsin, and Indiana.
Book Your Next Event
Evening cruises are among the most popular yachting options. However, you can plan your event in the morning or afternoon as well.
We allow our clients to choose from a range of dates, times, and charter durations. Whether you're interested in going out on the water for a two-hour brunch or a five-hour New Year's Eve party, you can count on us to create a spectacular event.
Pricing is based on an hourly rate, depending on the time of day you want to rent our vessels. Special events, such as the Fourth of July fireworks, are at an increased rate.
Extra Services We Provide
Besides providing our clients with beautiful yachts, we also coordinate multiple services necessary for your event.
Entertainment
Impress your guests with the perfect entertainment. Our vessels contain high-quality sound systems. You can hear the music wherever you're hanging out onboard.
We have selected from some of the most skilled and experienced entertainment companies in Chicago. These professionals know how to bring your charter to life with the appropriate music to create the perfect mood onboard. Whether you want something relaxing to listen to during a morning brunch or high-energy to keep your guests dancing all night, we have got you covered.
Food
Food is probably one of the most important parts of a yacht charter. You want to keep your guests entertained during the cruise but also want them to enjoy delectable cuisine. With our selection of catering services, we can help you plan a menu that meets your specifications or fits the theme of your event.
We have a full-service galley and work with catering companies with decades of experience providing exceptional dining options for everyone on the vessel.
Photography
Taking pictures during any event can distract you from the activities onboard. The videography and photography companies we work with can highlight special moments for you, so you don't miss one second of your yachting experience.
We have chosen some of the most talented and creative production companies and photographers in Chicago. You can look back on the memories they capture for years to come.
Floral
Some occasions aren't complete without flowers. We use local florists to provide the décor you need to complete the look of your event. Whether you want just a few centerpieces for your luncheon or extravagant flower arrangements to match your wedding colors, we know which companies to turn to.
Plan Your Next Adventure with Us
If you want to host your special occasion on a private yacht, contact Anita Dee Yacht Charters at (312) 379-3191 today.
We offer charter packages that are sure to meet your needs and exceed your expectations. Whether you want our professionals to assist you with the planning or hire our onboard event coordinator to handle everything, our team will work hard to create a memorable event for you.
Call us at (312) 379-3191 to book a charter with us.